Bible Curiosi-Tea is a gathering of members of Julian of Norwich community and friends, for a facilitated, faith enriching study of the Holy Gospel.
We meet in the relaxed, cozy atmosphere of the Clergy office on the 2nd, 3rd and 4th Friday of each month.
The session begins at 10 am with a sharing of tea, treats and fellowship, while we read the assigned Gospel for Sunday that week.
All are welcome to share thoughts about what the scripture is saying, what we are learning and how it relates to our lives and Julian community today.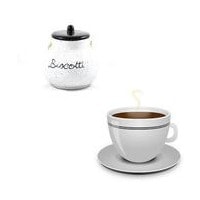 The group size will vary week to week and opinions and thoughts of participants are welcomed in the spirit of mutual respect and attention. The study session concludes with prayer and clean up at 11:30.
As the group name suggests, all are welcome who are Curious about the Bible and enjoy tea!
If you would like more information, please contact Pam Middleton through the Admin office at 613-224-7178