A Changing Church
Champions Dignity and Works to Dismantle Racism
Social and economic stresses are a continual challenge in our contemporary landscape. Many struggle with issues linked to food and economic security, forced to make impossible choices between medicine, food, rent and other basic necessities.
On a systemic level, inequalities and power imbalances sustain a socioeconomic ecosystem where racism, marginalization and oppression flourish—many times across generations. Recognizing that every human being is fearfully and wonderfully made, we continue in our work to lift up the dignity of all.
Love your neighbour as yourself, there is no command greater than [this]. —Mark 12:31
Joining us this week is Archbishop Linda Nicholls.
A Changing Church
Stewards and Renews God's Creation
We believe God made humankind stewards of all creation in the Garden of Eden before the Fall. As stewards, we recognize how ecological crises impact many communities around the world—especially those which are already vulnerable. From forest fires to floods, the impacts of climate change are immediate, devastating and undeniable.
Environmental crises contribute to social issues like food security, forced migration and even political conflict. There is a continued need for advocacy in caring for and protecting the Earth's resources—including one another.
For as the earth brings forth its shoots, and as a garden causes what is sown in it to spring up, so the Lord God will cause righteousness and praise to spring up before all the nations. —Isaiah 61:11
A Changing Church
Embraces Mutual Interdependence with the Indigenous Church (Sacred Circle)
From the traditional and emerging ways of knowledge keeping, to the strong connection to the land, to the safeguarding of Elders and countless other strengths, the wisdom and ways of the self-determining Indigenous church enrich people every day in the Church and beyond.
Sacred Circle provides an opportunity for a clear Indigenous voice, today and in the future of the Church. Interdependent support between Sacred Circle and the wider Church will strengthen that future.
Recently you repented and did what is right in my sight: each of you proclaimed freedom to our own people. You even made a Covenant before me in a house that bears my name. —Jeremiah 34:15
The Seven Grandfather Teachings
Referenced by Archdeacon Val Kerr in the Bible Study
Click on the image to learn about the teachings
Here is the Zoom Link for Tuesday, March 14th at 7:00 p.m.
Source for this page is: changingchurch.anglican.ca
A Changing Church
Nurtures Right Relationships
Today, the Church can be accessed from further distances than ever before. In many ways, we are able to worship and participate in groups not just linked to our local communities, but beyond our diocesan and civic borders, with more regularity and accessibility.
The relationships within and connecting to the Church—from neighbourhood levels to across the globe—have been a part of Church ministries for decades. The opportunities in today's contexts of connectivity and connection lead the way for our networks to be nurtured and deepened.
How good and pleasant it is when God's people live together in unity! — Psalm 133:1
A Changing Church
Invites and Deepens life in Christ
In everything we do, may it serve as an invitation for all to begin, continue and nurture their discipleship with Christ. God is our constant, with us through every opportunity and challenge.
May the Creator always be at the centre of our thoughts and actions, and may we listen prayerfully for the Holy Spirit guiding us as we seek to fulfill Christ's mission.
As you have received Christ Jesus the Lord, continue to live your lives in him, rooted and built up in him and established in the faith, just as you were taught, abounding in thanksgiving. —Colossians 2:6-7
A Changing Church
In-person Gathering

Prayer on the Tuesday of Holy Week
Those who are able to attend are invited to meet at Julian of Norwich Anglican to enjoy some fellowship, reflect on the Lenten study and our Lenten journey, and pray together during Holy Week.
We will begin with a short service of Evening Prayer and then enjoy some time together. Please consider bringing a light snack to share.
If you need more information about the evening please email:
revmoniquestone@gmail.com
Date and Time: Tuesday, April 4th at 7:00 p.m.
Contact Info
Mailing Address: 8 Withrow Avenue, Ottawa, ON K2G-2H6
Main Entrance: 7 Rossland Avenue (at Merivale Road)
Phone: 613-224-7178
Email: julianofnorwichottawa@gmail.com
© Julian of Norwich Anglican Church (2015-)
Anglican Diocese of Ottawa Privacy Policy
Acknowledgement of Territory
Julian of Norwich Anglican Church acknowledges the location of its worship and community space on the traditional, unceded territories of the Algonquin nation.
Security
This site is fully SSL certified for your protection. There are websites linked to from this site that are operated by organizations outside of Julian of Norwich Anglican Church. Those organizations are solely responsible for the operation and information found on their respective websites.
Accessibility
Julian of Norwich Anglican Church is fully wheelchair accessible, via the main church entrance (7 Rossland Avenue), as well as via the hall entrance (located east of the main church entrance).
Schedule of Services
Sunday @ 8:00 a.m. – Holy Eucharist
Sunday @ 10:00 a.m. – Holy Eucharist
Thursday @ 10:00 a.m. – Holy Eucharist
Site Designed by © Julian of Norwich Anglican Church Ottawa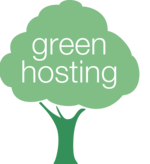 Site Hosted by Wavelength Media
Site Powered by Elegant Themes and WordPress