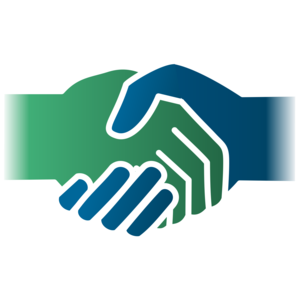 All Are Welcome to Join Us
Where is Julian of Norwich Anglican Church?
Our main entrance is at 7 Rossland Avenue in a part of Ottawa that used to be called Nepean. Parking is free, easy, and right at the main entrance. There is additional parking across the street from the church at Elizabeth Wyn Wood School, which they are kind enough to allow us to use on Sunday mornings.
Accessibility Features: There are several designated parking spots, a ramp to the main door entrance, and an automated door entryway at the main hall entrance.
So, who is Julian of Norwich, anyway?
Ah, nice question! Julian of Norwich was born in 1342. We don't know her real name; she was named after St Julian's Church in Norwich. Julian devoted her life to God, and to prayer. She lived in a small room attached to St Julian's Church, where people would visit her looking for advice, spiritual wisdom, and comfort during hard times. Julian was a mystic, and a contemplative. She is also the first woman to have written a published book in the English-speaking world.
Do I need to get dressed up to come to Julian?
We are informal, so please wear whatever feels comfortable to you.
What do I do when I arrive?
Whether you come to either the 8:00 am, or the 10:00 am service you will be met by a friendly greeter who will pass along to you whatever you need for the service. Please feel free to ask your greeter any questions that you may have, and please do sit wherever you wish.
What about my children?
Your children are welcome to stay with you during the service. At the 10:00 am service a Sunday School class is offered, which lasts about 40 minutes, after which the children join the worship service for communion. At the back of the church there is a child-friendly play space for use at any time.
How long is the service?
At 8:00 am there is a quiet service of Holy Communion that does not include music, and lasts about 50 minutes – you can follow this service in the green Book of Alternative Services. The 10:00 am service includes music, and lasts about 1 hour – you can follow this service on the overhead screen.
How will I know when to stand, sit, or kneel?
No worries; you can easily follow the community's lead on whether to stand, sit, or kneel. In fact, throughout the service we often give the option of assuming whichever posture is most comfortable for you, and enables you to best participate in the service. For example, if kneeling during prayer is uncomfortable, then please either sit or stand during prayer because we don't want posture to get in the way of your being able to worship enjoyably.
What about receiving Communion?
All who are baptized are welcome to receive communion. If you are not comfortable receiving communion then you are welcome to receive a blessing – just indicate that you do not wish to receive communion by folding your arms in front of you.
What about gluten and other food sensitivities?
At Julian we provide gluten-free communion wafers in addition to regular wafers. Please indicate your gluten sensitivity to the minister serving communion. Additionally, we provide apple juice for those who do not wish to receive wine.
Do I need to bring anything?
No. As our guest you are under no obligation to contribute to the work of Julian. However, gifts are always gratefully received.
What happens after the service?
After the 10 am service there is an opportunity to enjoy refreshments, and informal conversation in the Church Hall. Please do join us!
What is the 'Anglican' church?
The Anglican Church in Canada traces its roots back to the Church of England, and today it is an independent, self-governing church in communion with the other 44 churches of the worldwide Anglican Communion. The Anglican Church in Canada includes more than 500,000 members in nearly 1,700 parishes, and like Canada, the church has become culturally diverse. On any given Sunday the tradition of common prayer is expressed across Canada in many languages, including Inuktitut, French, Spanish, and Cree. For more information, please see www.anglican.ca.